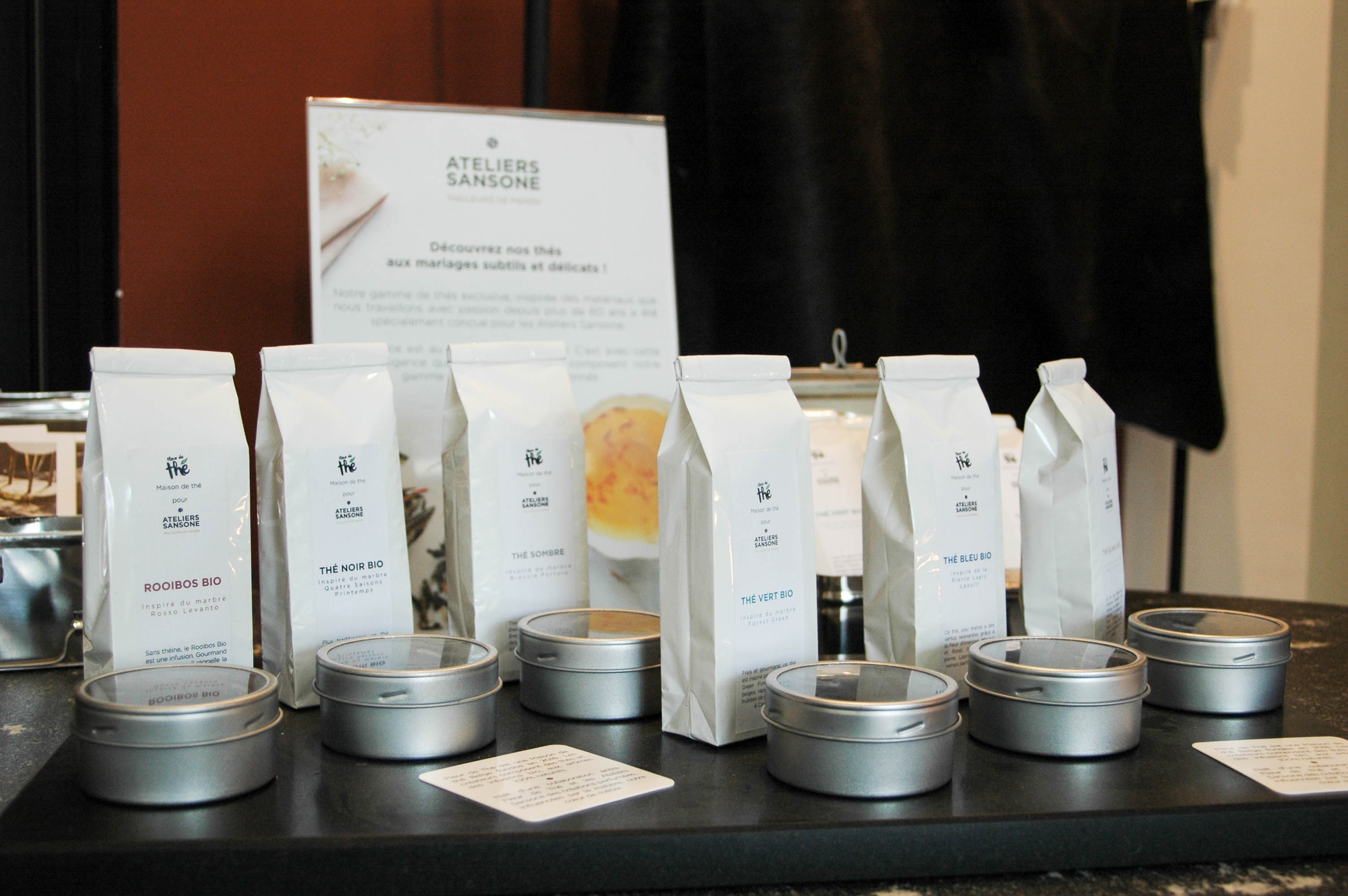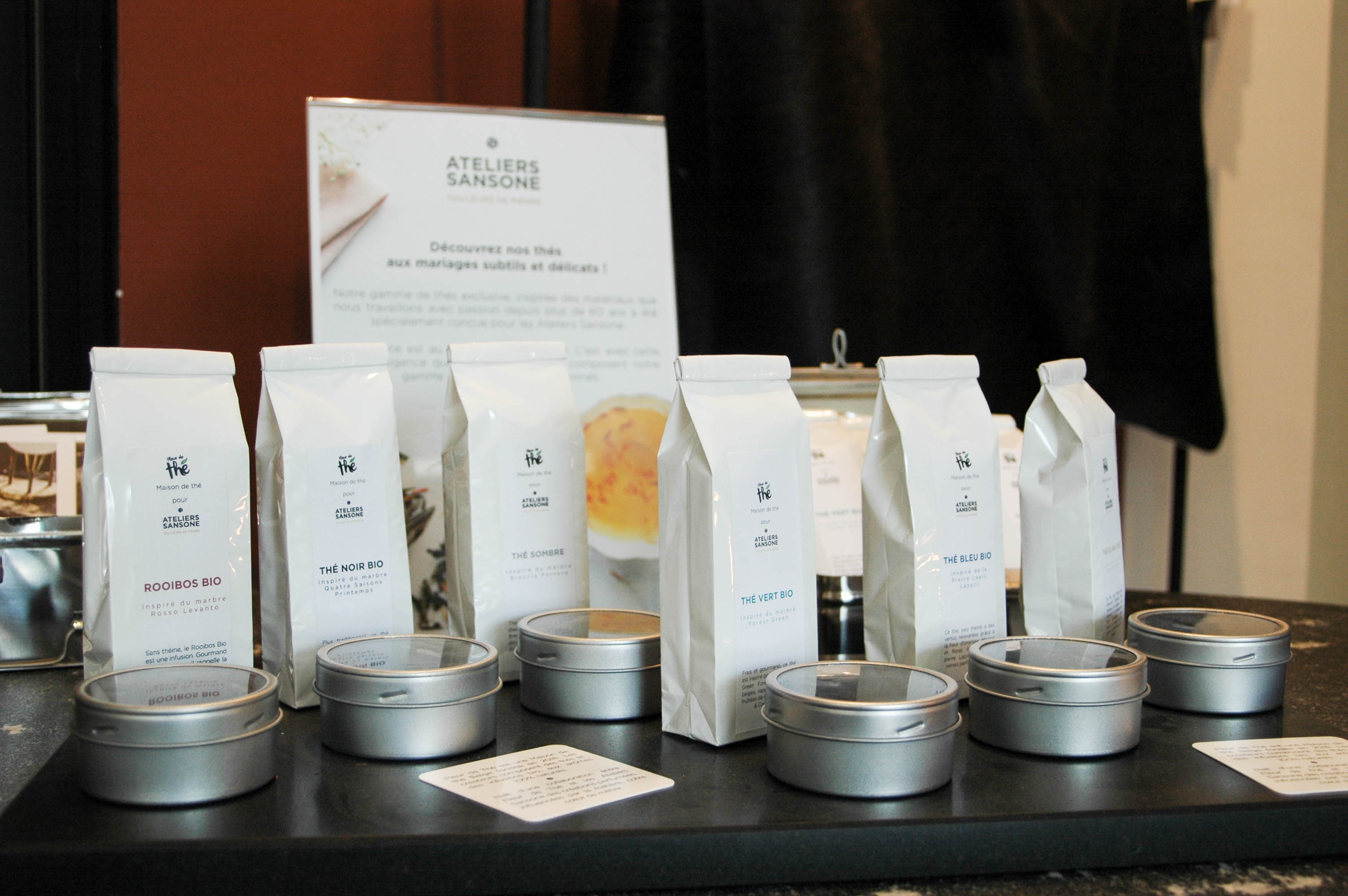 Two professions that meet
Our exclusive range of teas, inspired by the materials we have been working with passion for over 60 years, has been specially designed for the Ateliers Sansone in collaboration with Fleur de Thé, Tea house and Belgian florist since 2018.
From this beautiful collaboration came fragrant creations, influenced by the material, our core business. Each tea is composed of different flavours, scents, origins, recalling the composition of the material, a marble or granite selected by our teams. Excellence is at the heart of our business. It is with this same requirement that the ingredients that make up our range of teas have been selected.
Multiple scents
You can now find in our shop our range of 5 teas and 1 infusion. Fruity, light, gourmet or traditional, each composition is unique and original:
Organic Green tea
Fresh and gourmet, this tea is inspired by the veins of the Green Forest, red and beige, recalling the fruity notes of Strawberry, Orchid & Cranberry…
Organic Black tea
More traditional, this tea has notes of Bergamot and Cornflower. It recalls the different coloured veins of the Quatre Saisons Printemps marble.
Organic White tea
This tea is composed of pineapple, mango, papaya, and apricot. This blend of exotic fruits is delicate, just like the emblematic and elegant White Carrara marble.
Rooibos Bio
Without theine, Rooibos Bio is an infusion. Gourmet and warm, it recalls the deep colour of the Rooso Levanto, a red marble. Sprinkled with clear veins, the material evokes vanilla and caramelized notes.
Organic Dark tea
Fermented black tea with little theine. The black Breccia Portoro marble has light, golden veins, reminiscent of lemon and orange notes.
Blue tea
This tea has relaxing properties thanks to orange blossom. Mineral and floral, it reminds us of Lapis Lazulli stone with sometimes orange veins.
Discover the subtle and delicate combinations during a degustation!