Christmas Collection 2016 – Collection Noël 2016
Our in-house designers present the | White XMAS | collection. A range of Christmas decoration objects in white Carrara marble. The Christmas collection includes about a dozen exclusive limited edition objects. The refined finish, beauty and the nobility of the materials used to make these objects are a representation of the incredible expertise of the stone carvers working in our Mouvaux workshops, which have been operational for almost 60 years.
The | White XMAS | collection is on sale exclusively at our Mouvaux boutique.
Ateliers Sansone 470 rue de Tourcoing 59420 Mouvaux (Lille France)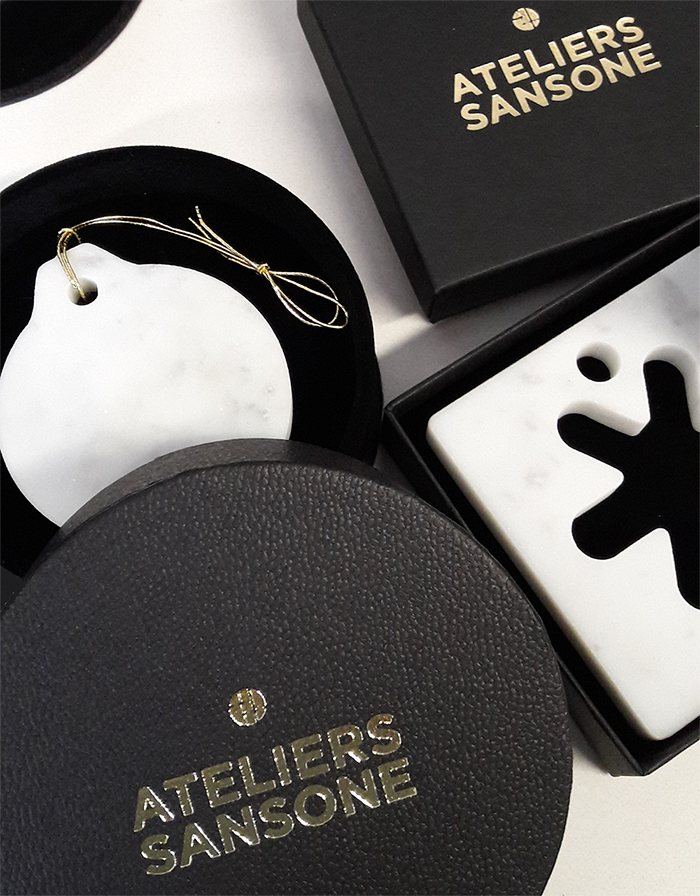 White Carrara marble (Italy)
The famous White Carrara marble (or Bianco Carrara in Italian) is quarried from the mountains in the region surrounding the town of Carrara, from which its name is taken. Carrara is located in the province of Massa-Carrara in the Tuscany region of Northern Italy. These marble quarries, which have been used since Roman times, owe a large part of their fame to the sculptures of Michelangelo, who was famously quoted as saying: "I saw the angel in the marble and carved until I set him free".
The Ateliers Sansone proposes a wide range of products in White Carrara marble; for regular or occasional use, and made to measure for interior decoration or one-off projects.