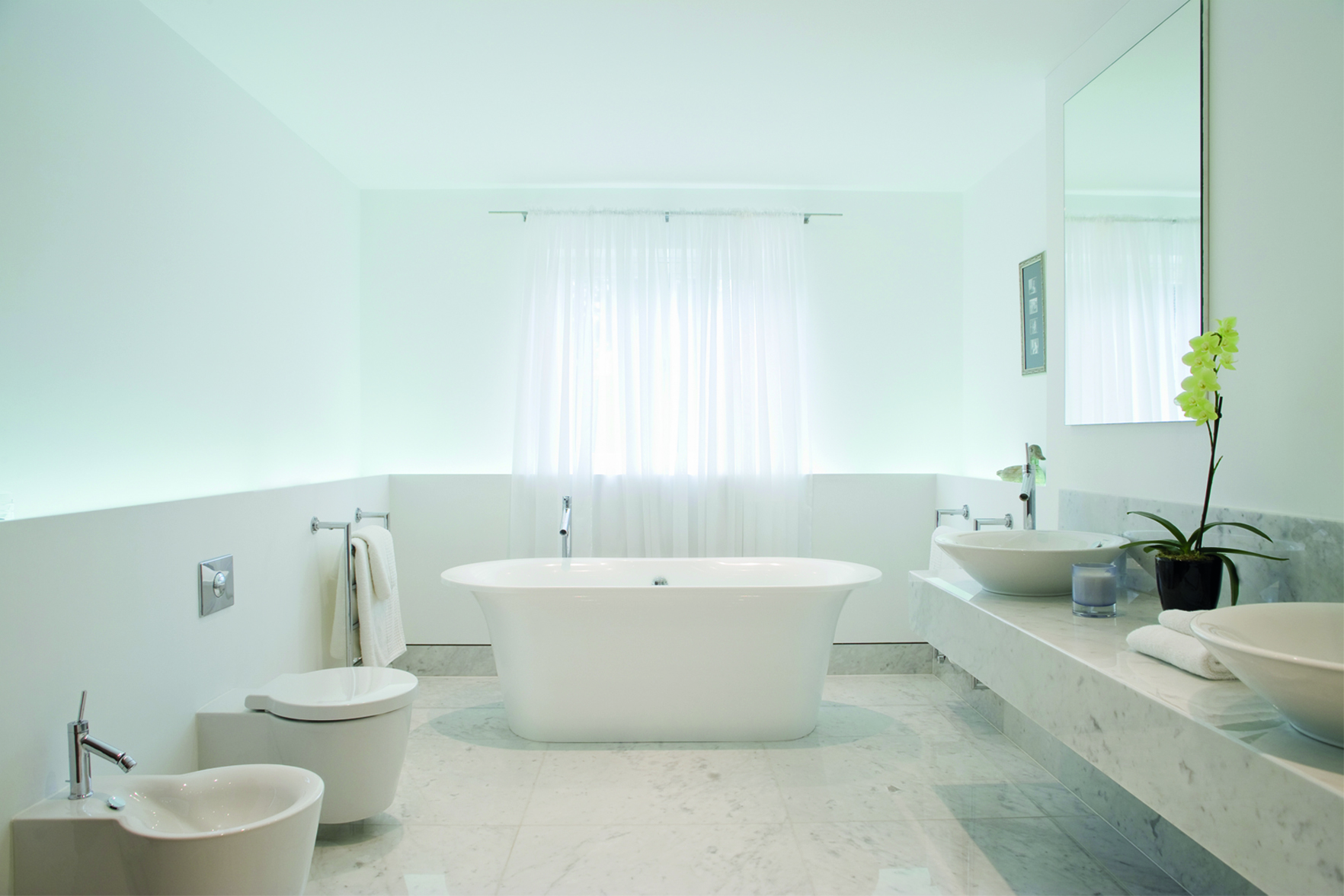 Since a few years, marble perfectly matches with interior design. Modern, design and upscale, it has never ceased to charm lovers of natural materials for centuries.
Used since antiquity as a material for sculpture and architecture, it does not fail to its reputation and today continues its trajectory, eternally under the sign of elegance and timelessness.
Suitable for both wall and floor decorations, marble brings a refined and luxurious touch to any living space, combining contemporaneity and tradition. Ideal to create a room whose decoration seduces from floor to ceiling, the bathroom represents much more than a room where you wash yourself, it is also an intimate place dedicated to wellbeing and conducive to relaxation. That's why investing in a bathroom makes us feel good, both when we wake up and after a long day at work.
How to play with marble in the bathroom ?
Exceptionally durable, marble comes in a multitude of shades of colours such as pink, black, green, yellow and brown, veined, striated, speckled or uniform.
Tip !
If you want to significantly improve brightness, you can choose a clear shade, it can sometimes enhance the room and intensify the space.
Choosing the white marble is making the choice of elegance par excellence. It is preferable to select natural tones and grayish gradients to remain simple and give a prestigious style.
If you want a Black Marble, it's better to choose an airy style and add white color, to enhance it.  Its plus side? Shades like rust or bronze, it delight it! If you choose a marble with brown tones, there is nothing better than light wood to accentuate a Zen atmosphere.
On the other side, if you go with colored Marble (green, blue…), associate it to discreet  shades like pastel.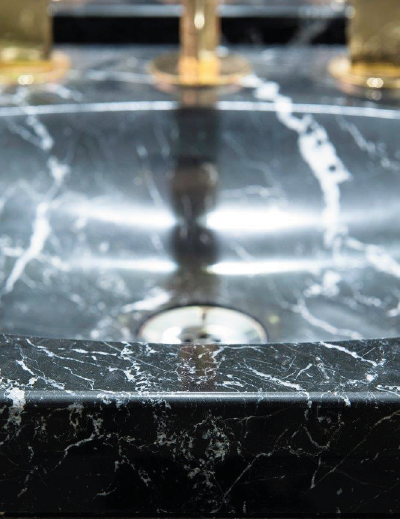 What about furniture ?
Easy to work on, marble can also be used to shape furniture, such as washbasins, bathtub and various small decor accessories. In total look or small touch, some prefer to cover the bathroom from floor to ceiling, while others prefer to use it sparingly for more discretion.
Advice :
To avoid the cliché of the old-fashioned bathroom, choosing accessories decorating flashy colors will bring a touch of modernity. The rarity makes the exception
Good to know !
The marble is suitable for the entire bathroom although it requires special and careful maintenance depending on where it is placed. Choosing this material also requires professional accompaniment to ensure optimal finishing. The Ateliers Sansone's team is committed to share the know-how of its stone tailor profession in order to advise and accompany you in your bathroom projects.