Ateliers Sansone, Specialists in natural stone and custom design
Want a unique decorative item, a marble table with specific measurements? Want to modernise a bathroom or give new life to a piece of natural stone? Ateliers Sansone are specialists in custom design and specific projects. Just give us a call or arrange a meeting and you will soon discover that stone is a very adaptable material indeed!
Ateliers Sansone and custom furniture
For several years now, the 'Sunny Side Up' collection of marble-topped design tables by Ateliers Sansone has been a runaway success. In light of this enthusiasm, the design office has responded to tailor-made requests from customers. The range of colours and the different finishes of marble means it can be combined with soft materials such as brass, wood or metal to create unique furniture.
Ateliers Sansone and renovation
The main asset of natural stone is its timelessness and longevity. Some customers who are aware of this attribute and are attached to the uniqueness of stone, have asked Ateliers Sansone to come up with new ways of using an old a slab of marble they've either found or inherited. A slab of marble can be processed in the workshops, then transformed into a table top or door threshold. Over time, it will regain its radiance and shine to reveal the identity of its unique veining. This is an investment in time, with all the stories it has to tell about our history and decades gone by.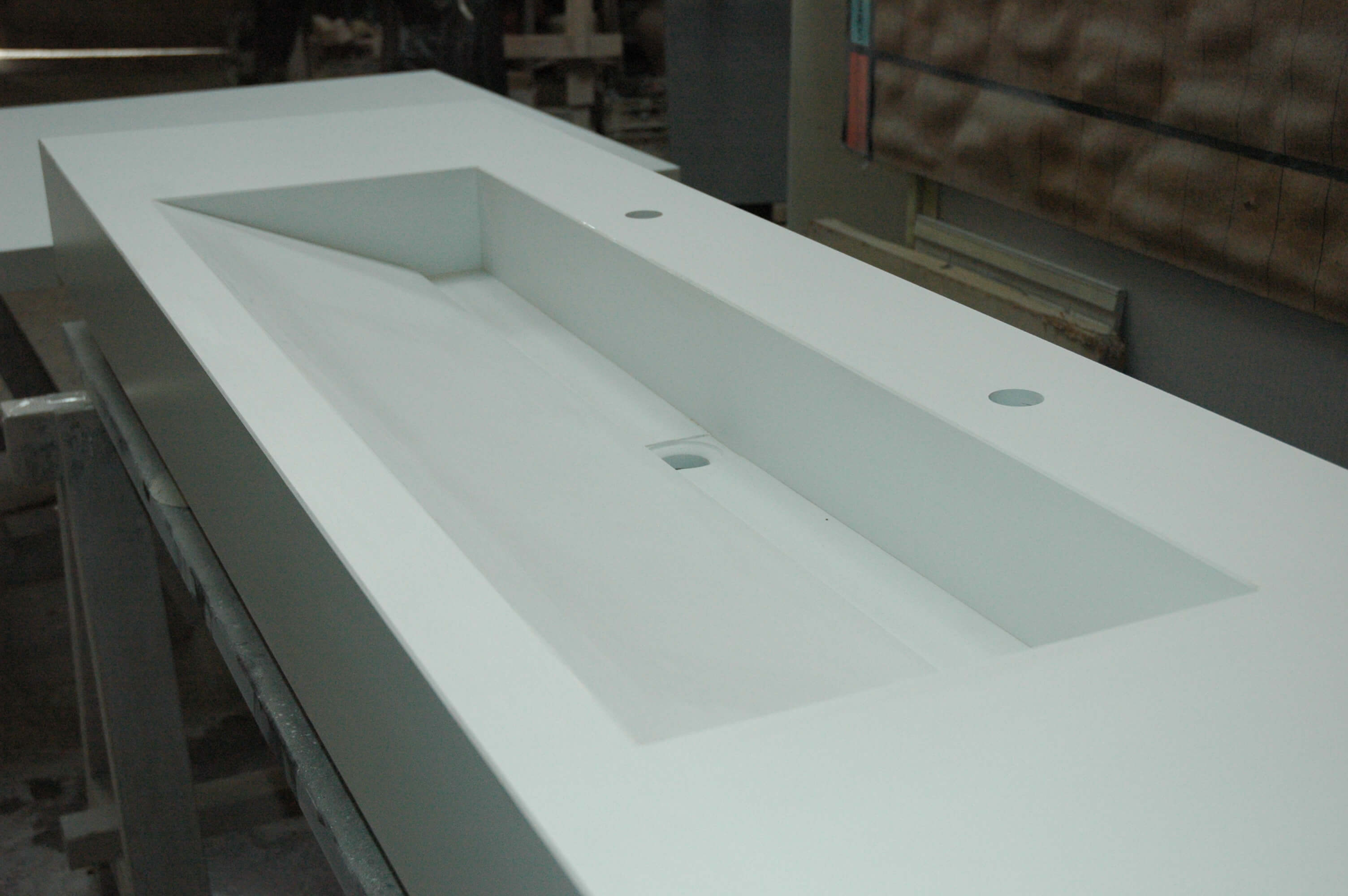 Ateliers Sansone and kitchen and bathroom layouts
Sansone has practiced and been familiar with the art of stonemasonry since 1958. In other words, they have mastery of all its subtleties. With the very strong trend in demand for custom kitchens and bathrooms, manufactured and custom-built, this company located in the north of France has positioned itself as the go-to expert. Designing a washbasin, a worktop, dressing walls and equipping the shower tray in a marble shower, imagining the bevelled finishes of a kitchen, installing the U-bend in a sink…this sterling work is the hallmark of the added value provided by Ateliers Sansone. A one-and-a -half hour meeting with the interior designer will crystallise your project, providing excellent advice and images.